Bathtub Refinishing in Manchaca, Texas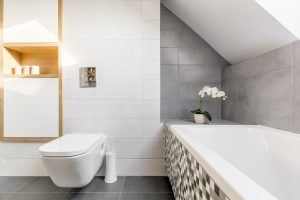 At, New Refinishing in Manchaca TX, we're experts in improving homes and commercial spaces throughout the Manchaca area. Our bathtub and cabinets refinishers have been working in the area and know Manchaca homes and commercial spaces.
With our bathtub, tile and sinks refinishing services, customers will save TIME AND MONEY over the cost of replacement and have their Bathtub, tile, sink, vanity or Counter looking like new in a matter of hours.
Why replace it if you can restore it?
At new refinishing in Manchaca location, we help you to save time and money by reglazing and resurfacing your tubs, countertops, and cabinets. Not only do we offer the best alternative to any bathroom or kitchen surface replacement, but we also provide a quality service with a great warranty. We will do our best to provide the best product and service in our beautiful city
A bathtub can offer a peaceful retreat for you and your family. Yet when it comes to bathing, bathtubs bear quite the burden. Bathtubs are often the first thing to show significant wear-and-tear in your bathroom. Fortunately, reglazing and refinishing could restore your bathtub to like-new condition. A bathtub is definitely not a "do-it-yourself" project. It doesn't matter how much experience in other fields that you have. You need among other things, the right preparation, ventilation, quality of product and an experienced technician
A simple crack in your bathtub could render it inoperable. Even with proper care, your bathtub could be infected with mold. Rust, mildew and other issues can crop up even in well-maintained tubs. Fortunately, we will likely be able to restore your bathroom to a like-new condition.
We're committed to delivering superior results and a great experience. Whether it's our high level of customer service, environmentally-friendly methods, or award-winning craftsmanship, you'll be glad you worked with us.
We specialize in:
Bathtub Refinishing Services, Tile Refinishing Services, Sinks and Showers Refinishing Services
Many sinks and bathtubs have many years left in them, so we make them look good as new again! Which saves homeowners time and money in Manchaca, Texas 78652
Contact us today for fast repair service in Manchaca, Texas at ☎️ 281 904 6370